Choosing the Best Pavers for Your Project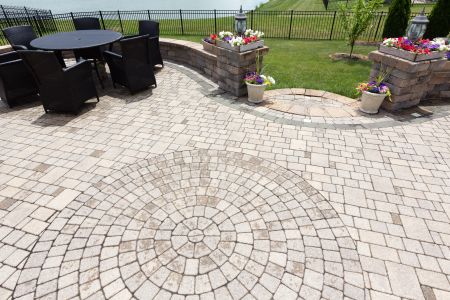 Pavers, or paving stones, are a great option when building outdoor surfaces. Whether you're working on a driveway, a walkway, a patio, or even a pool deck, pavers are a great option to create a beautiful and unique outdoor surface.
Choosing the best pavers for your unique outdoor project can seem like an impossible task. The pressure washing experts at Aqua Blast Pressure Washing explain the 3 different types of pavers and their benefits.
Brick Pavers
Perhaps the biggest advantage to choosing brick pavers for your outdoor surfaces is that brick pavers are highly durable and show great strength. Brick pavers will last longer than poured concrete and hold their color better than decorated concrete.
Another great reason to choose brick pavers is that this option is low-maintenance. Because these pavers are so durable, maintenance is minimal and these pavers will last longer than both concrete and stone pavers.
Brick pavers are naturally slip resistant, which helps to keep your outdoor surfaces safe, no matter the weather. No matter what surface you're thinking of creating, brick pavers are an eco-friendly option that will last.
Concrete Pavers
Concrete pavers come in a variety of shapes and sizes, making this the most versatile option of pavers. This is the most cost effective option for a paved surface. Not only are concrete pavers cheap, but they can be poured in custom designs to provide a unique surface for your home.
The surface of concrete pavers protects against cracking and breakage, which is more common in flat concrete surfaces. As the ground shifts over time, concrete pavers form to these differences instead of breaking down. This means concrete pavers can have a life expectancy of over 50 years if maintained properly.
Stone Pavers
Stone pavers are a completely unique paving option. Because stone is naturally occurring, these surfaces are made up of completely unique stones which cannot be mimicked.
Another great reason to choose stone pavers is that repairs on a stone paver that is damaged is easy. You only need to replace a single stone if there is chipping or breakage, which can save thousands of dollars.
Benefits of Pavers
No matter which paving option you choose, pavers are a great option to ensure you're getting a strong, solid outdoor surface. Perhaps the best reason to choose paving stones is that maintenance and cleaning is easy.
The best way to keep your paved surfaces clean is to invest in a professional pressure washing service. The experts at Aqua Blast Pressure Washing offer premier paver cleaning and sealing to keep your paved surfaces maintained.
If you have questions about how to choose the best paver options for your outdoor surfaces, call the pressure washing experts at Aqua Blast Pressure Washing today and speak to our professionals.
OUR LATEST PROJECTS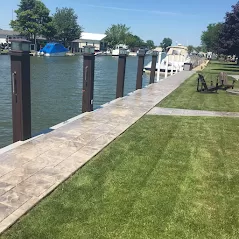 Joe contacted our professional pressure washing team in regards to the faded siding he was experiencing on his lake home in Catawba Island. He was not sure of the issue, and upon arrival our team kne […]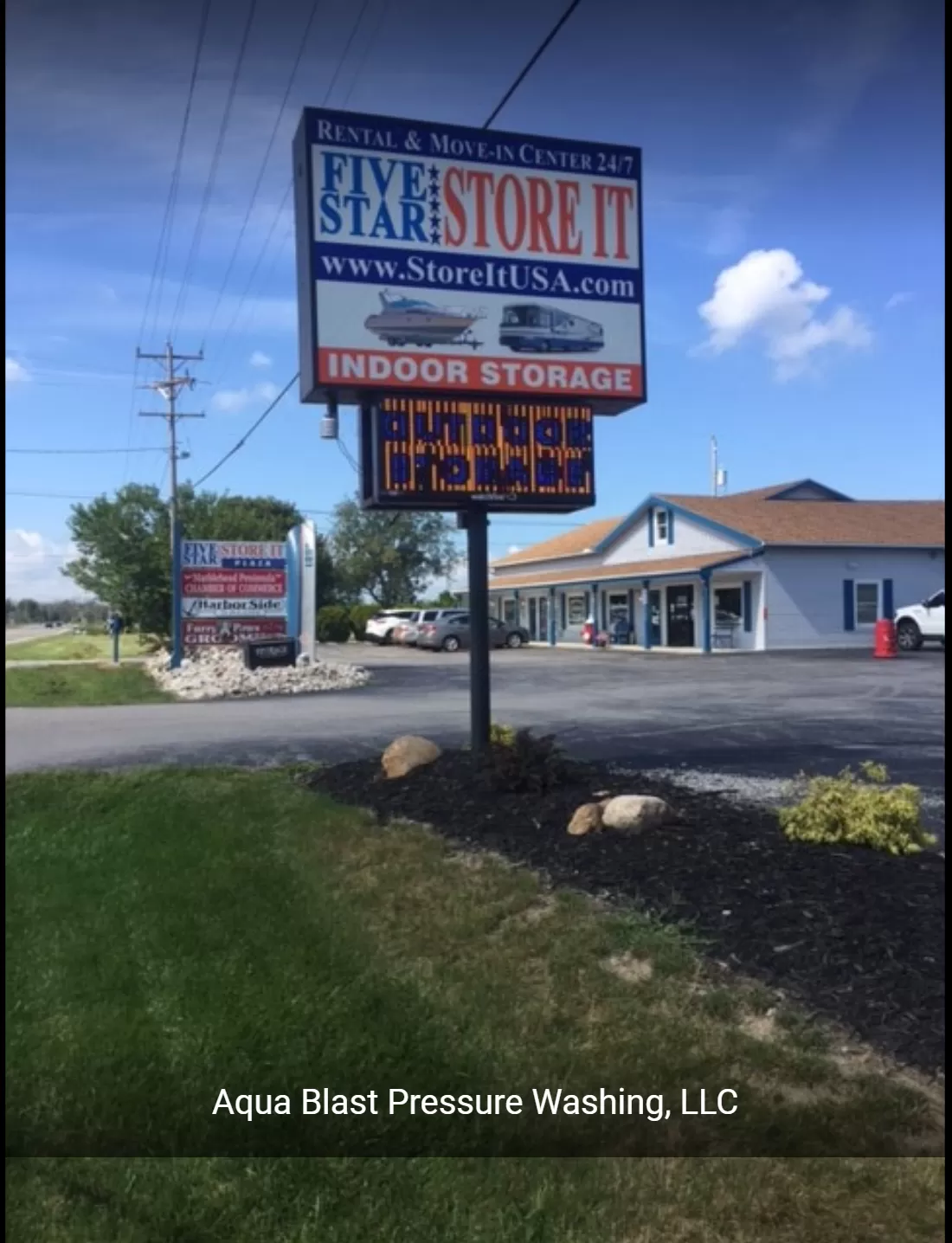 Terrie, who is a repeat customer of Aqua Blast contacted us to clean her office building. It had been a couple years since the last cleaning, and we were able to schedule the job after hours when the […]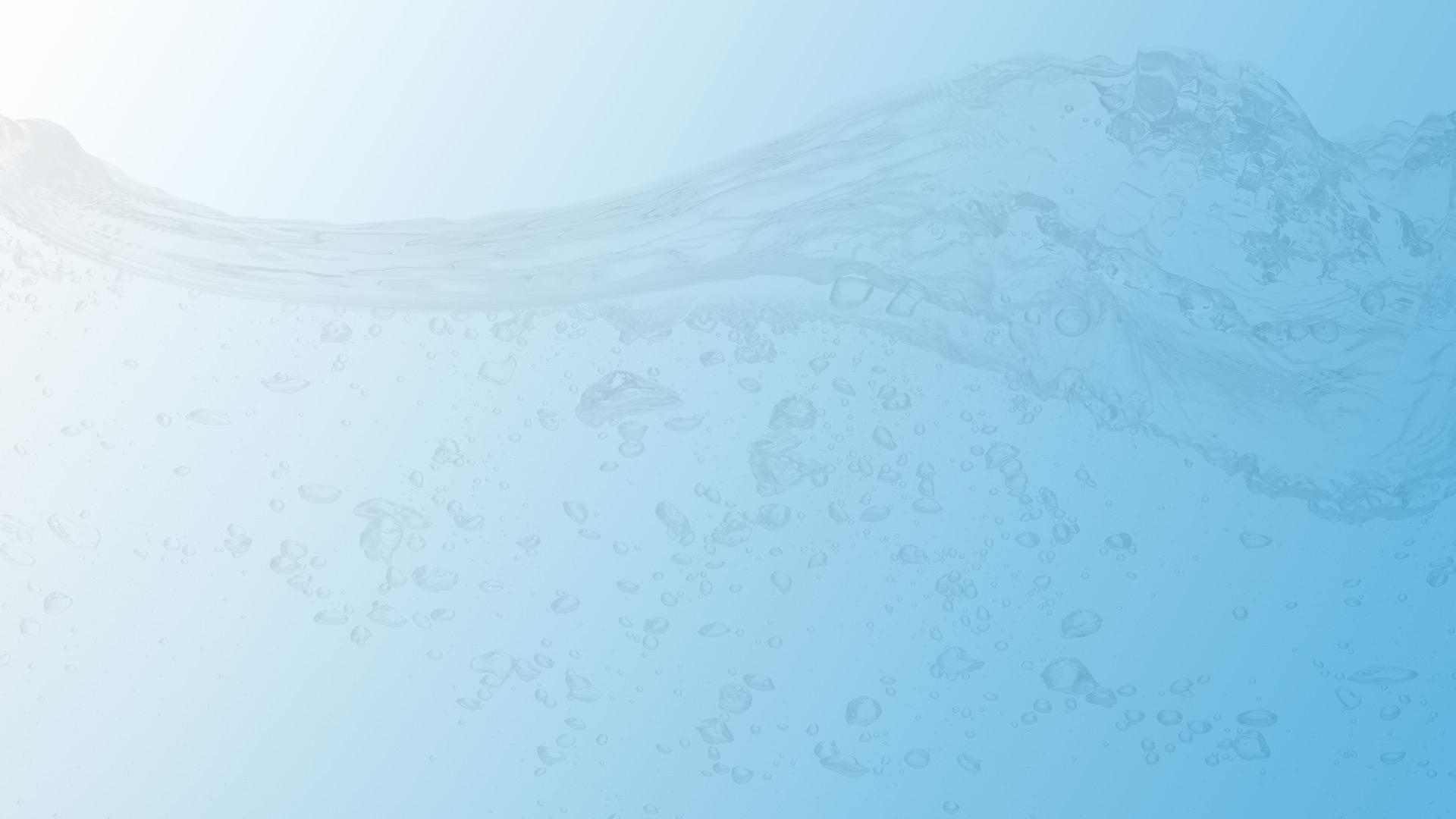 RECENT BLOG ARTICLES
How To Keep Your Wood Deck Maintained

Keeping your wood deck clean and maintained can be an impossible project. However, it's an important part of keeping your deck healthy. So, what's the best way to keep your wood deck healthy? The […]

Professional vs. DIY Pressure Washing

Pressure washing is a great option to keep your outdoor surfaces clean throughout the year. No matter what outdoor cleaning project you have in mind, experts in pressure washing can help. However, […]
CALL AQUA BLAST TODAY FOR EXPERIENCED PRESSURE WASHING IN MARBLEHEAD YOU CAN TRUST!