Top Quality Pressure Washing Company in Marblehead, OH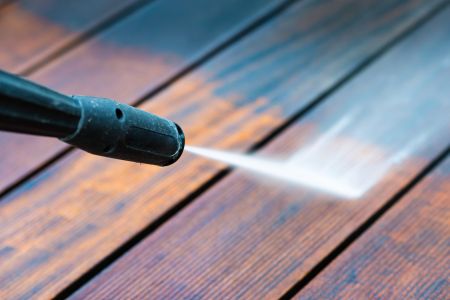 Are you looking for professional pressure washing for your Marblehead home? The experts at Aqua Blast Pressure Washing provide premier pressure washing options for all your Marblehead outdoor surfaces.
Pressure washing is a great way to ensure your outdoor surfaces are cleaned and maintained throughout the year. Our experts can help with cleaning projects such as:
Concrete Cleaning
Window Cleaning
And more!
No matter how long it's been since your last pressure washing appointment, our experts can help. We know that keeping your Marblehead surfaces clean can seem like an impossible job. But cleaning your outdoor surfaces shouldn't take days. By investing in a professional pressure washing service, you're ensuring you can get back to what's important.
To ensure you're getting the best pressure washing for your Marblehead home, call the experts at Aqua Blast Pressure Washing today at 419-635-6961 or complete our online request form and speak to our professionals.
Premier Soft Washing for Your Marblehead House Washing Project
While pressure washing is a great way to keep your stronger outdoor surfaces clean and maintained, some cleaning projects require a gentler touch. That's why the experts at Aqua Blast Pressure Washing also provide premier soft washing.
Soft washing is uniquely suited for house washing and roof cleaning options. Shingles and siding are made up of very fragile materials that might crack or break if treated too harshly.
Our soft washing service utilizes biodegradable, eco-friendly cleaners to break down bacteria, mold, and mildew. These cleaners are applied in a gentle mist, which allows them to get into even the smallest nooks and crannies on the surfaces of your home.
Once these cleaners are given time to break down contaminants, they are then washed away with a gentle water-bleach mixture. This mixture is applied between 40-80 PSI and both cleans and sanitizes the surface of your home.
The soft washing process we use ensures that your home is protected throughout the cleaning process. This low-pressure cleaning option ensures bacteria, mold, and mildew can't break down the surfaces of your home without endangering fragile structures.
To learn more about how professional soft washing can help with your Marblehead house washing project, call Aqua Blast Pressure Washing today and speak to our experts.
Reviews & Testimonials on Aqua Blast Pressure Washing in Marblehead, OH
I called several places in the Marblehead, OH area to work on our patio paver back porch. Ryan from Aqua Blast was the most responsive and professional person out of everyone that I called. He kept me in the loop during the entire process. He did a fantastic job of pressure washing, re-sanding, and sealing our patio pavers. They look new again! I would highly recommend using Aqua Blast.
OUR LATEST PROJECTS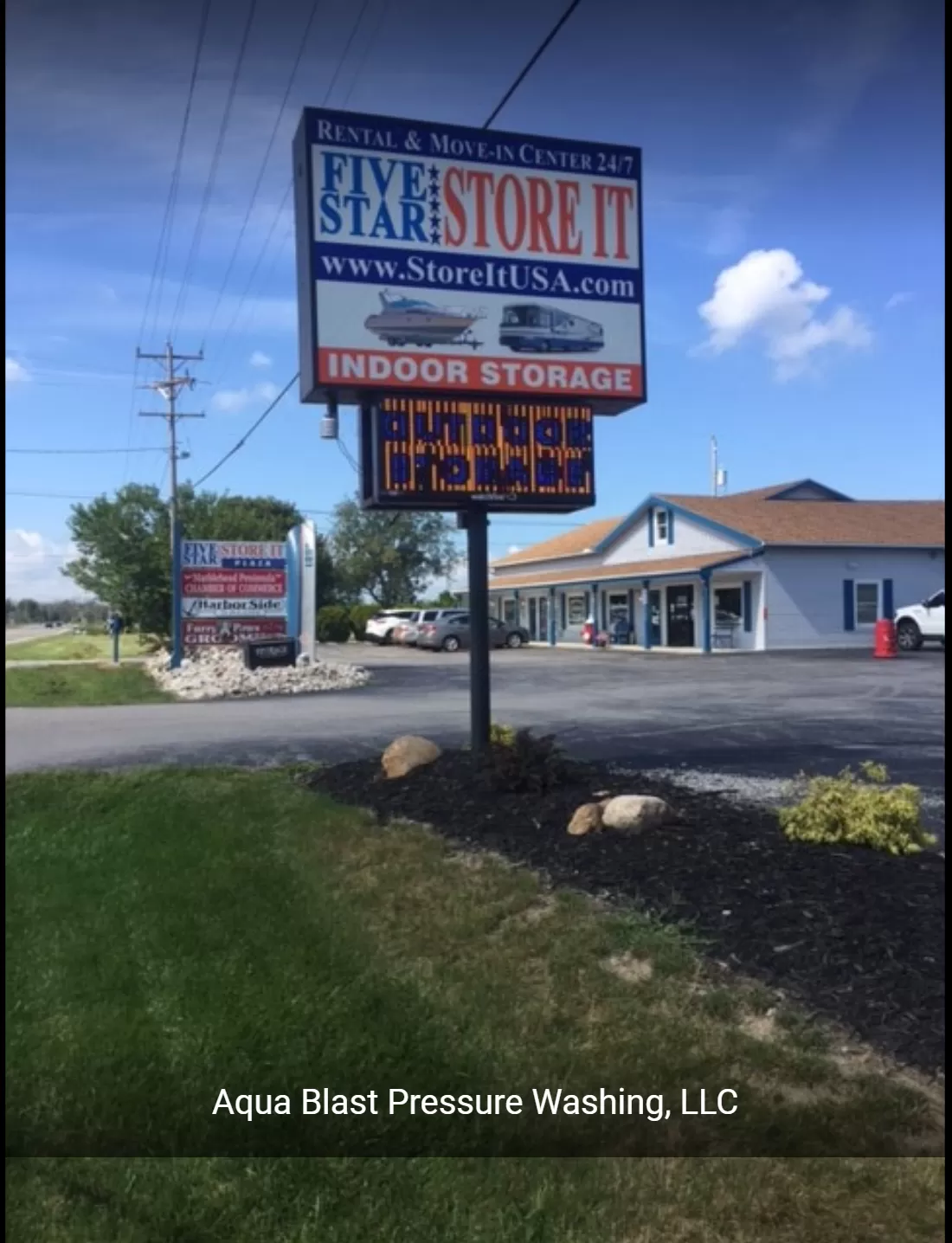 Terrie, who is a repeat customer of Aqua Blast contacted us to clean her office building. It had been a couple years since the last cleaning, and we were able to schedule the job after hours when the […]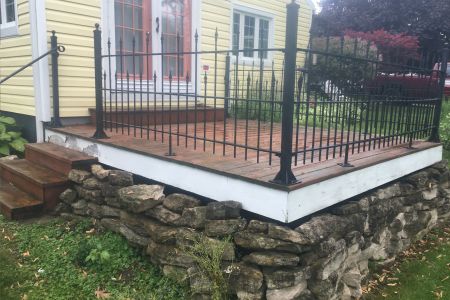 We cleaned Mercedes house and deck. The customer asked if we could clean the wood deck, even if they were not planning to repaint. We explained the soft washing process and proceeded to clean. Pr […]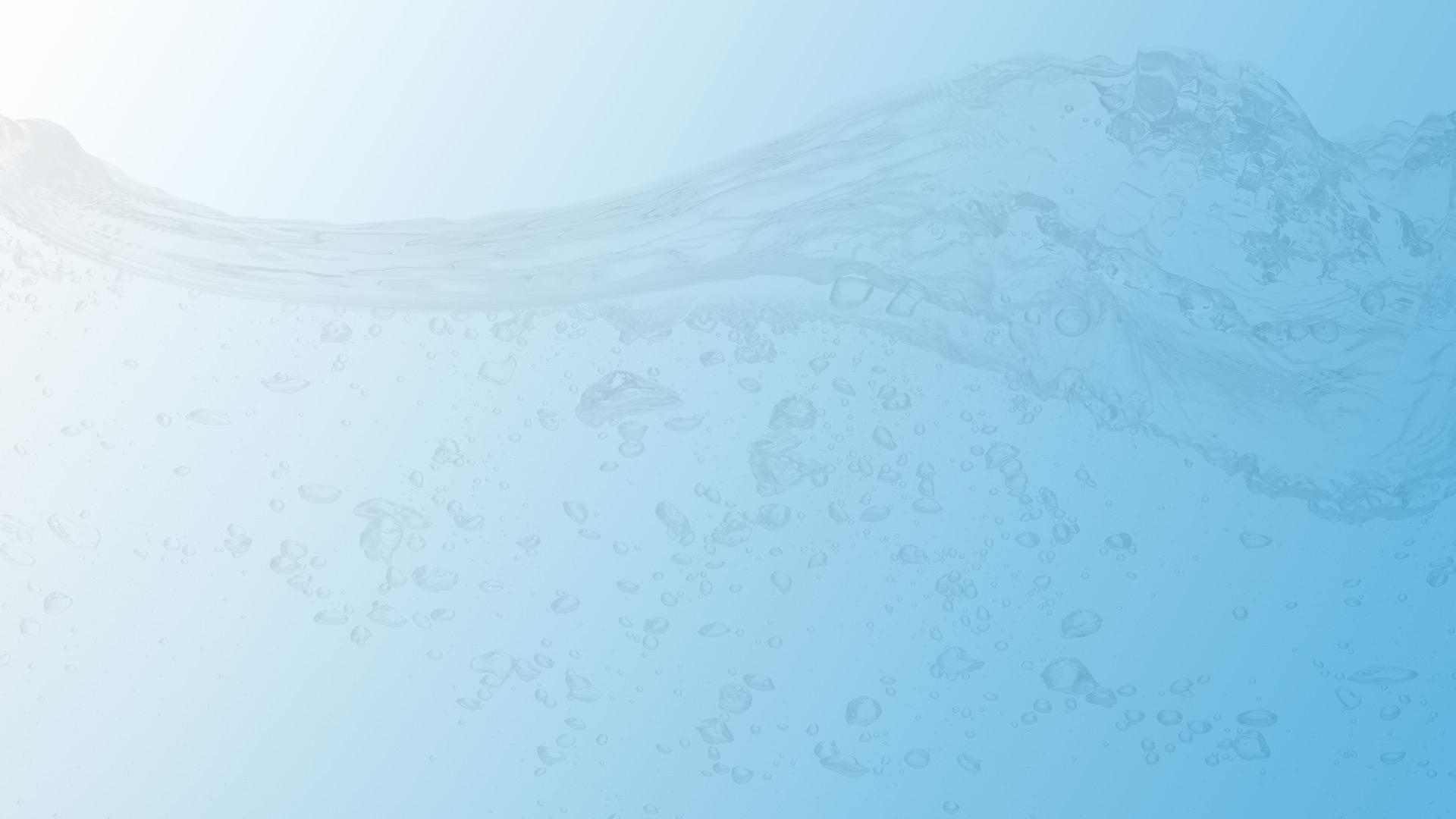 RECENT BLOG ARTICLES
How To Keep Your Wood Deck Maintained

Keeping your wood deck clean and maintained can be an impossible project. However, it's an important part of keeping your deck healthy. So, what's the best way to keep your wood deck healthy? The […]

Professional vs. DIY Pressure Washing

Pressure washing is a great option to keep your outdoor surfaces clean throughout the year. No matter what outdoor cleaning project you have in mind, experts in pressure washing can help. However, […]
CALL AQUA BLAST TODAY FOR EXPERIENCED PRESSURE WASHING IN MARBLEHEAD YOU CAN TRUST!