Sandusky's Leader in Pressure Washing Services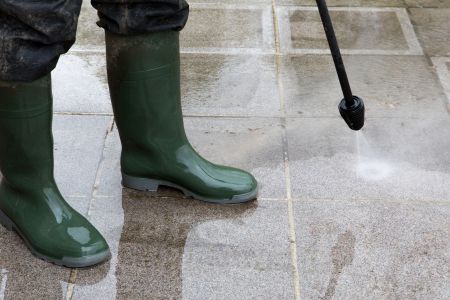 Are you looking for professional pressure washing for your Sandusky residential properties? The experts of pressure washing at Aqua Blast Pressure Washing provide services throughout the Sandusky area so you can feel confident you're getting the best cleaning options for all your outdoor surfaces.
Keeping your residential outdoor surfaces clean can seem like an impossible task. More traditional cleaning options are highly selective and can take days to complete. By working with a professional pressure washing service for your outdoor cleaning needs, you're saving time and money.
Pressure washing is a high powered water spray that is used in conjunction with biodegradable, eco-friendly cleaners to break down the dirt, bacteria, and other contaminants that make their home on your outdoor surfaces. This cleaning option is quick, effective, and a great cost-effective option to keep your home in great shape.
The best part about pressure washing is how versatile it is. Pressure washing can be used for all your outdoor surfaces including concrete cleaning, gutter cleaning, and for wood restoration projects.
If your outdoor surfaces are more fragile, such as siding, shingles, or soft wood, our Sandusky experts also offer professional soft washing. Soft washing uses a combination of cleaners and a gentle water-bleach mixture to wash away contaminants without endangering your surfaces.
To learn more about how the Sandusky pressure washing experts at Aqua Blast Pressure Washing can help with your outdoor cleaning projects, call us today at 419-635-6961 or complete our online request form.
The Benefits of Sandusky Gutter Cleaning
Keeping your gutters clean is one of the best ways to keep your foundations healthy. Your gutter system is meant to move water from the surfaces of your home down into the ground below without flooding your foundation. By keeping this system clean, you're helping to protect your foundation against damages and ensuring that your home is kept in great shape.
The Sandusky gutter cleaning experts at Aqua Blast Pressure Washing clean away larger dirt and grime that builds up over the year before utilizing premier pressure washing to wash away any dirt and bacteria building up on the surface of your gutters. Keeping the interior and exterior of your guttery system clean ensures that your gutters won't overflow with rain water or leak water into the foundations below.
By hiring a professional pressure washing service to help with your gutter cleaning project, you're ensuring you're getting the best clean for your home. To learn more about our gutter system cleaning options, call Aqua Blast Pressure Washing today and speak to our experts.
Reviews & Testimonials on Aqua Blast Pressure Washing in Sandusky, OH
A company that knows how to treat a customer. Just that simple.
OUR LATEST PROJECTS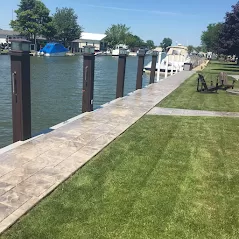 Joe contacted our professional pressure washing team in regards to the faded siding he was experiencing on his lake home in Catawba Island. He was not sure of the issue, and upon arrival our team kne […]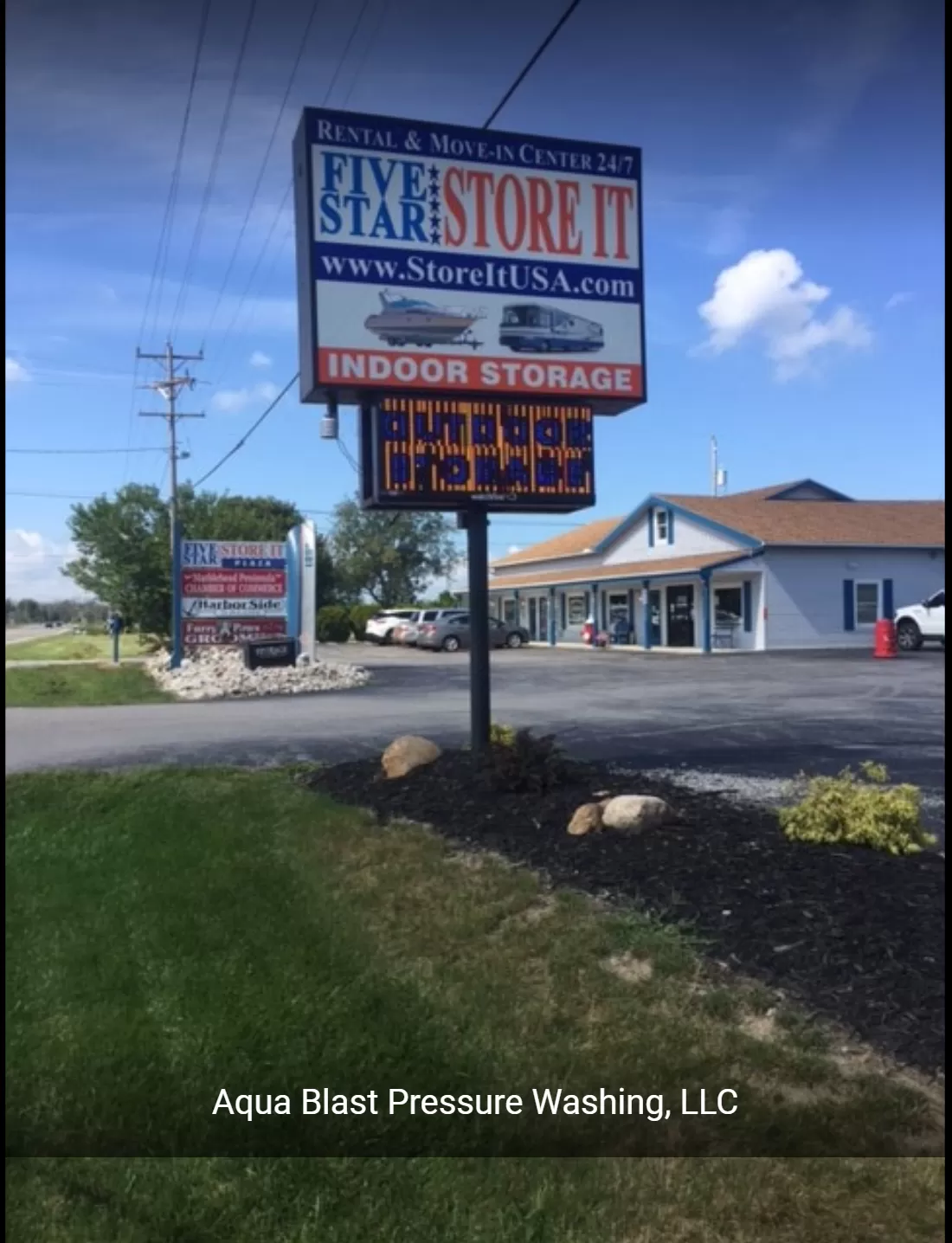 Terrie, who is a repeat customer of Aqua Blast contacted us to clean her office building. It had been a couple years since the last cleaning, and we were able to schedule the job after hours when the […]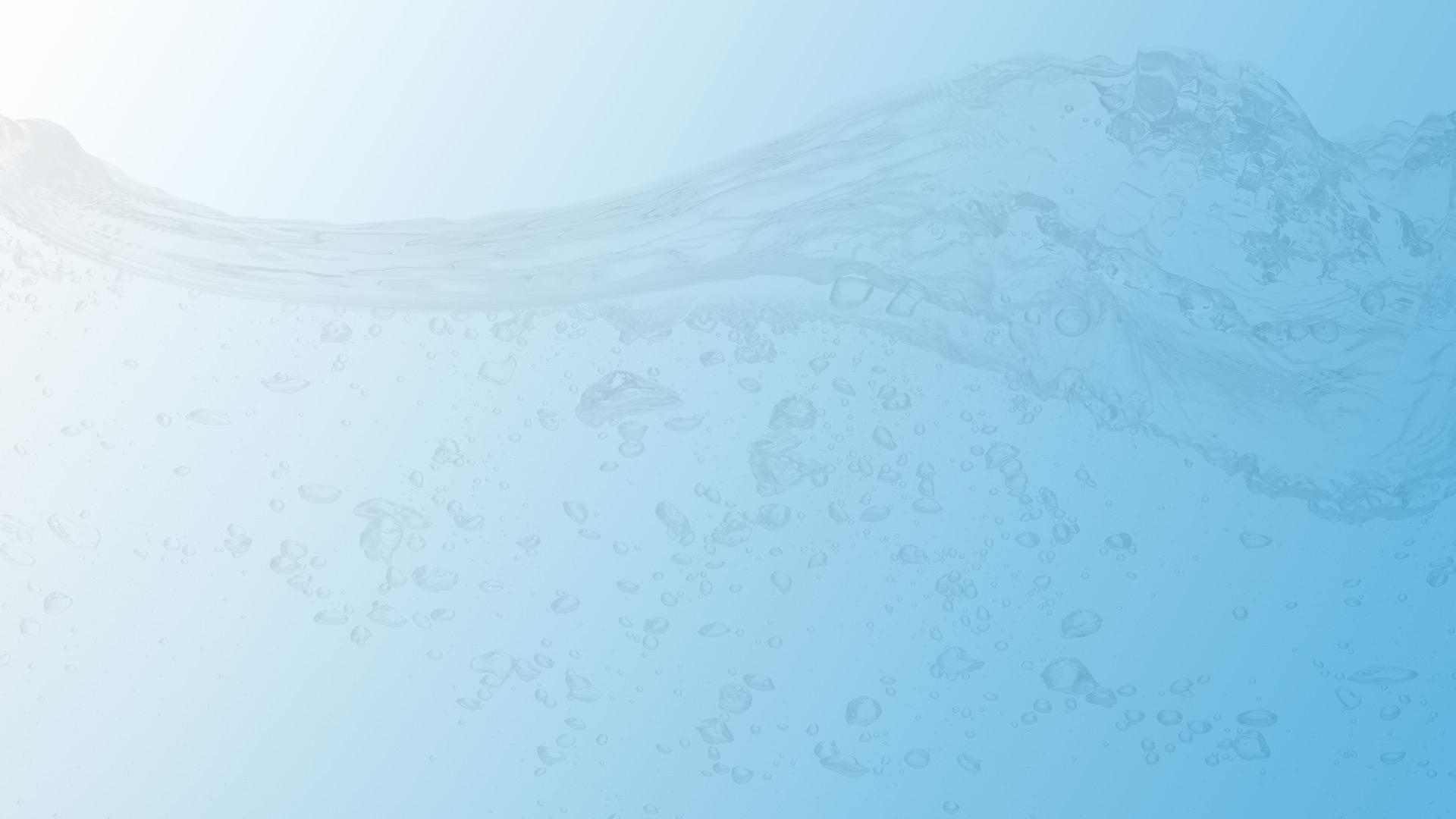 RECENT BLOG ARTICLES
How To Keep Your Wood Deck Maintained

Keeping your wood deck clean and maintained can be an impossible project. However, it's an important part of keeping your deck healthy. So, what's the best way to keep your wood deck healthy? The […]

Professional vs. DIY Pressure Washing

Pressure washing is a great option to keep your outdoor surfaces clean throughout the year. No matter what outdoor cleaning project you have in mind, experts in pressure washing can help. However, […]
CALL AQUA BLAST TODAY FOR EXPERIENCED PRESSURE WASHING IN MARBLEHEAD YOU CAN TRUST!