Aqua Blast Pressure Washing Is Put-In-Bay's #1 Pressure Washing Service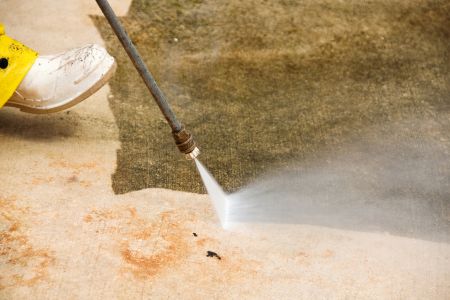 Are you looking for reputable pressure washing in the Put-In-Bay area? The experts at Aqua Blast Pressure Washing offer professional pressure washing services for all your outdoor surfaces so you can save time and money in the long run.
We know that keeping your outdoor surfaces clean and clear can seem like an impossible task. That's why we offer a variety of pressure washing options for all your outdoor cleaning needs in Put-In-Bay. Our experts can help with:
Window Cleaning
Gutter Cleaning
And More!
Not only do we offer high powered pressure washing for all your outdoor cleaning needs, but we also offer premier soft washing for your more fragile outdoor surfaces.
Soft washing is a gentle cleaning option that is great for things like home washing and roof cleaning where shingles and siding might be harmed throughout the cleaning process. This option utilizes biodegradable cleaners and a low powered water-bleach spray to break down contaminants on the surface of your Put-In-Bay home.
To ensure you're getting the best cleaning options possible in Put-In-Bay, call the pressure washing experts at Aqua Blast Pressure Washing at 419-635-6961 or complete our online request form.
Driveway Washing for Your Put-In-Bay Home
Your driveway is the most vulnerable outdoor surface for your home. Not because concrete is particularly vulnerable to damages, but because your driveway is routinely exposed to damaging chemicals that can break down the structure of your concrete easily.
The most damaging chemicals your driveway is exposed to are automotive fluid stains. Automotive fluids are highly corrosive. If left to stain your concrete without any intervention, these stains break down the structure of your concret quickly, cracking through the pores and resulting in breakage and weak spots in your concrete.
The best way to keep your Put-In-Bay driveway in the best shape possible is to call Aqua Blast Pressure Washing the moment you notice any staining on your concrete. We will come out and help remove the automotive stains on your driveway to ensure your concrete is kept clean and maintained throughout the year.
Reviews & Testimonials on Aqua Blast Pressure Washing in Put-In-Bay, OH
I highly recommend Ryan and Aqua Blast for pressure washing and gutter clean out. Ryan was on time, highly detailed and worked quickly on our home. I thought his pricing was fair and would have him out again. Our house has never looked or smelled so clean
OUR LATEST PROJECTS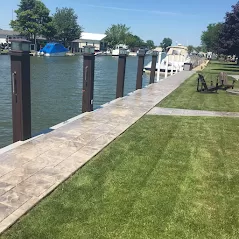 Joe contacted our professional pressure washing team in regards to the faded siding he was experiencing on his lake home in Catawba Island. He was not sure of the issue, and upon arrival our team kne […]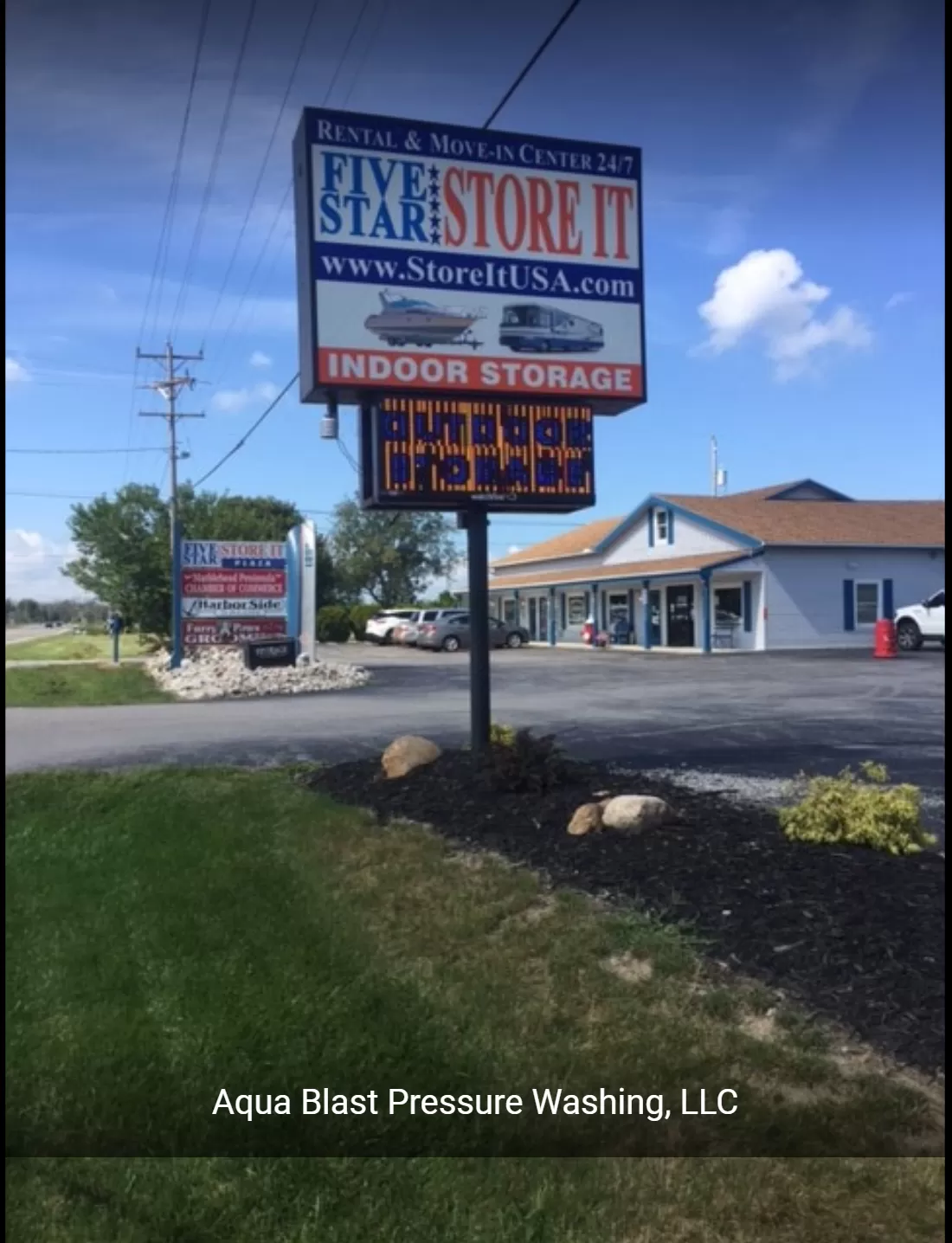 Terrie, who is a repeat customer of Aqua Blast contacted us to clean her office building. It had been a couple years since the last cleaning, and we were able to schedule the job after hours when the […]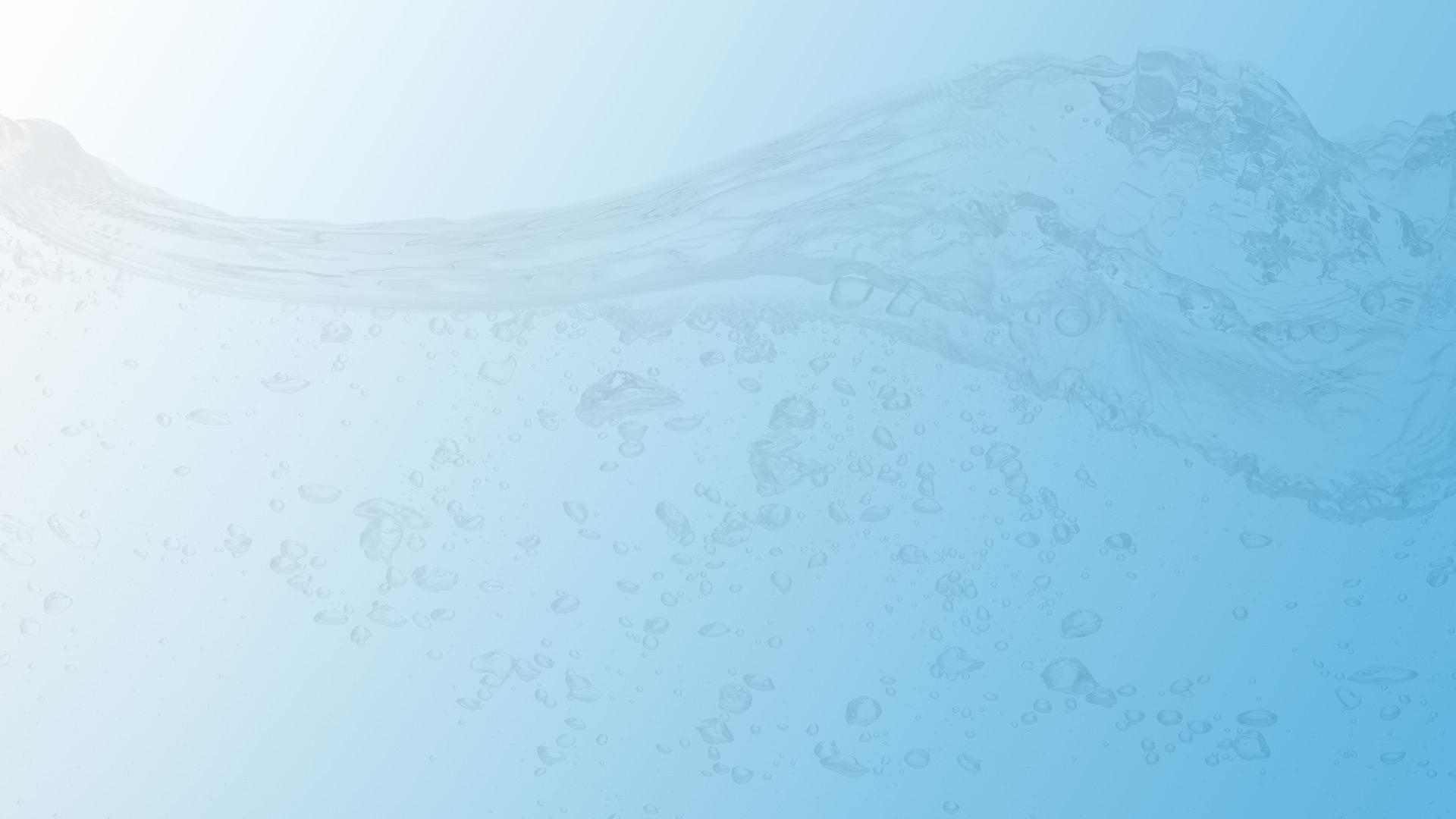 RECENT BLOG ARTICLES
How To Keep Your Wood Deck Maintained

Keeping your wood deck clean and maintained can be an impossible project. However, it's an important part of keeping your deck healthy. So, what's the best way to keep your wood deck healthy? The […]

Professional vs. DIY Pressure Washing

Pressure washing is a great option to keep your outdoor surfaces clean throughout the year. No matter what outdoor cleaning project you have in mind, experts in pressure washing can help. However, […]
CALL AQUA BLAST TODAY FOR EXPERIENCED PRESSURE WASHING IN MARBLEHEAD YOU CAN TRUST!