Roof Cleaning Gently & Safely Washes Away Mildew And Dirt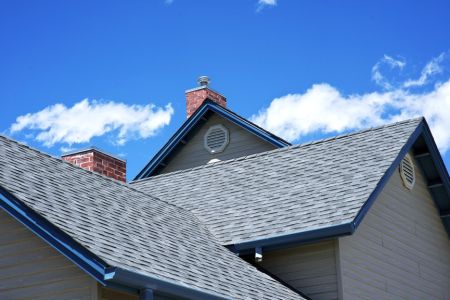 Are you looking for professional roof cleaning for your Marblehead home? The experts in Marblehead pressure washing at Aqua Blast Pressure Washing offer premier soft washing for all your roof cleaning needs.
We know that keeping your roof in the best shape possible can seem like a huge task. That's why we utilize soft washing technology to ensure your roof is clean and maintained throughout the year without requiring days on end to complete the task.
Like pressure washing, soft washing is a great option for larger surfaces. We utilize high-quality, biodegradable cleaners to break down bacteria, mold, and mildew on your roof. This cleaning process is gentle enough to clean your shingles without risking damages, which ensures your home is protected throughout the cleaning process.
Depending on the materials used to make up your roof, your roof's expected lifespan can be anywhere between 25-40 years. By investing in a professional roof cleaning with the experts at Aqua Blast Pressure Washing, you're giving your roof it's best chance to meet that lifespan.
To ensure you're getting a complete clean throughout our cleaning process, pair our roof cleaning with a house washing or a gutter cleaning and get the best clean for your dollar.
To learn more about our roof cleaning option for your Marblehead home, call the experts at Aqua Blast Pressure Washing today at 419-635-6961 or complete our online request form.
Types of Roofing We Clean
There are multiple different types of roofing options for your home. Most popular is a shingled roof, which is lightweight, inexpensive, and easy to install. These roofs are usually made up of asphalt or bitumen shingling, which have a textured and sandy finish. The other options are tile roofing, which is usually made up of terracotta, concrete, or brick tiles.
Asphalt and bitumen shingling are both susceptible to bacteria. Bacteria, like gloeocapsa magma, transfers to your roof as spores through the wind. Gloeocapsa magma especially feeds on the limestone fibers in your roofing and breaks down at the protective layer on your shingling. If you notice black or green streaking on your roof, this is likely to be gloeocapsa magma.
Tile roofing is a great option as well. Tiles are harder than shingling, but they are often made up of porous materials. This means tiles are more susceptible to breaking and cracking than shingling.
Both roofing options benefit from the cleaning options offer by Aqua Blast Pressure Washing. Soft washing is a great way to clean more fragile outdoor surfaces and it gets deep into the pores on tile roofing to help protect against cracking and breakage. Our cleaners also break down any bacteria, mold, or mildew present to protect your shingling.
To learn more about what cleaning option would be best for your roof cleaning project, speak to the experts at Aqua Blast Pressure Washing today.
OUR LATEST PROJECTS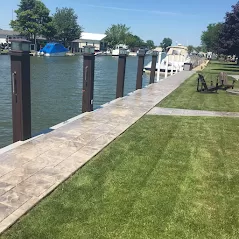 Joe contacted our professional pressure washing team in regards to the faded siding he was experiencing on his lake home in Catawba Island. He was not sure of the issue, and upon arrival our team kne […]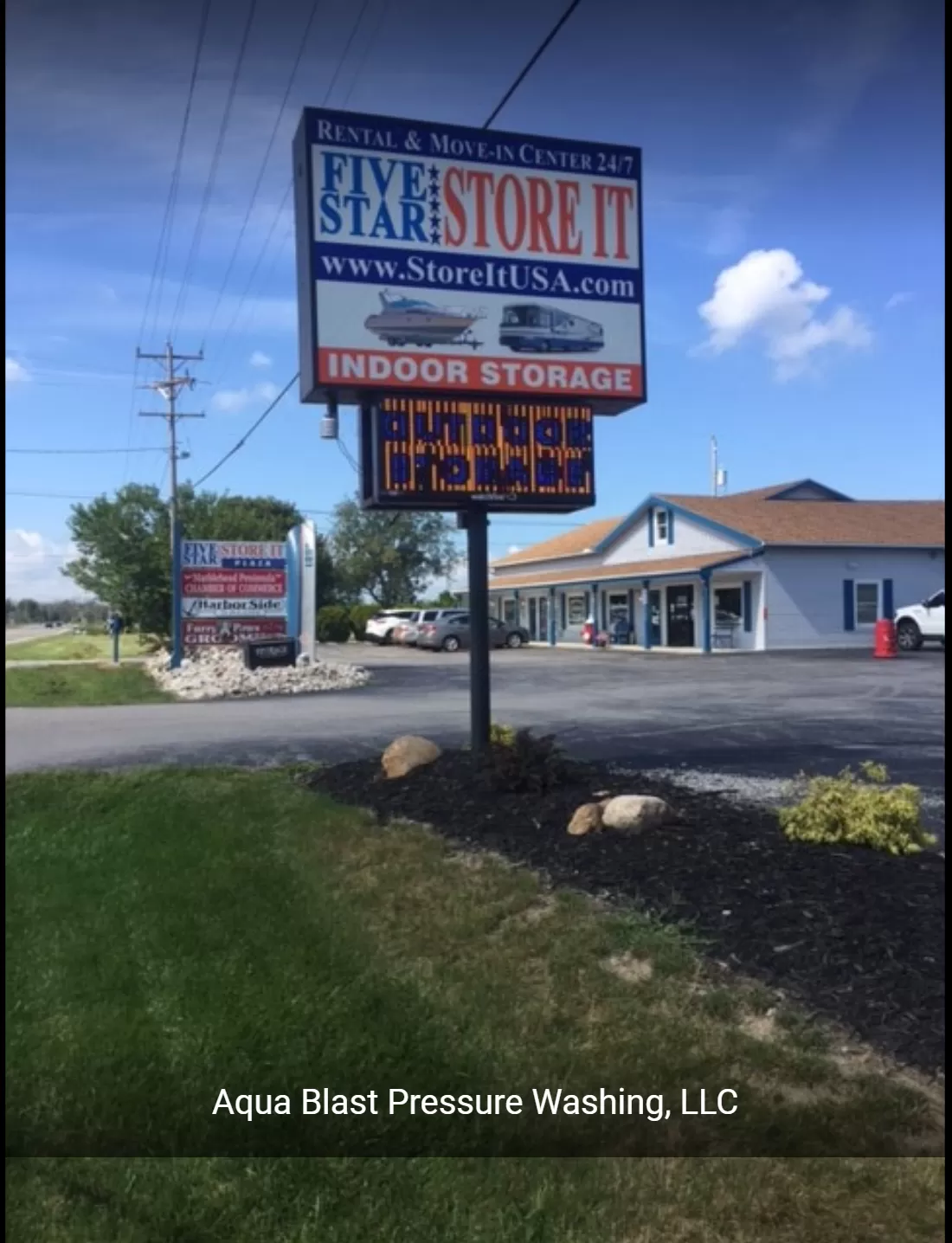 Terrie, who is a repeat customer of Aqua Blast contacted us to clean her office building. It had been a couple years since the last cleaning, and we were able to schedule the job after hours when the […]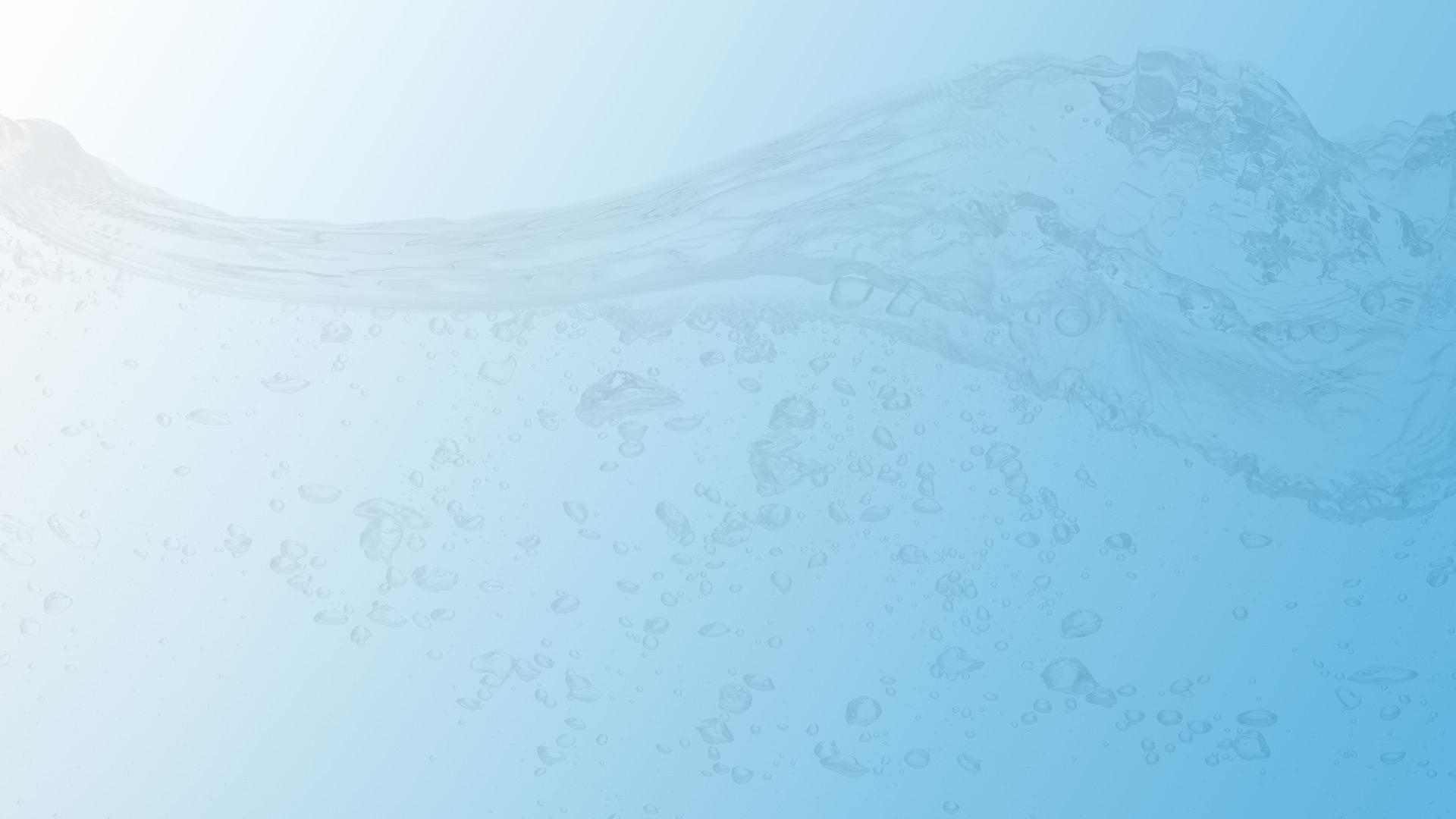 RECENT BLOG ARTICLES
How To Keep Your Wood Deck Maintained

Keeping your wood deck clean and maintained can be an impossible project. However, it's an important part of keeping your deck healthy. So, what's the best way to keep your wood deck healthy? The […]

Professional vs. DIY Pressure Washing

Pressure washing is a great option to keep your outdoor surfaces clean throughout the year. No matter what outdoor cleaning project you have in mind, experts in pressure washing can help. However, […]
CALL AQUA BLAST TODAY FOR EXPERIENCED PRESSURE WASHING IN MARBLEHEAD YOU CAN TRUST!